Rugby World Cup 2019: Thin lines between success and failure leaves no Australia sympathy from Eddie Jones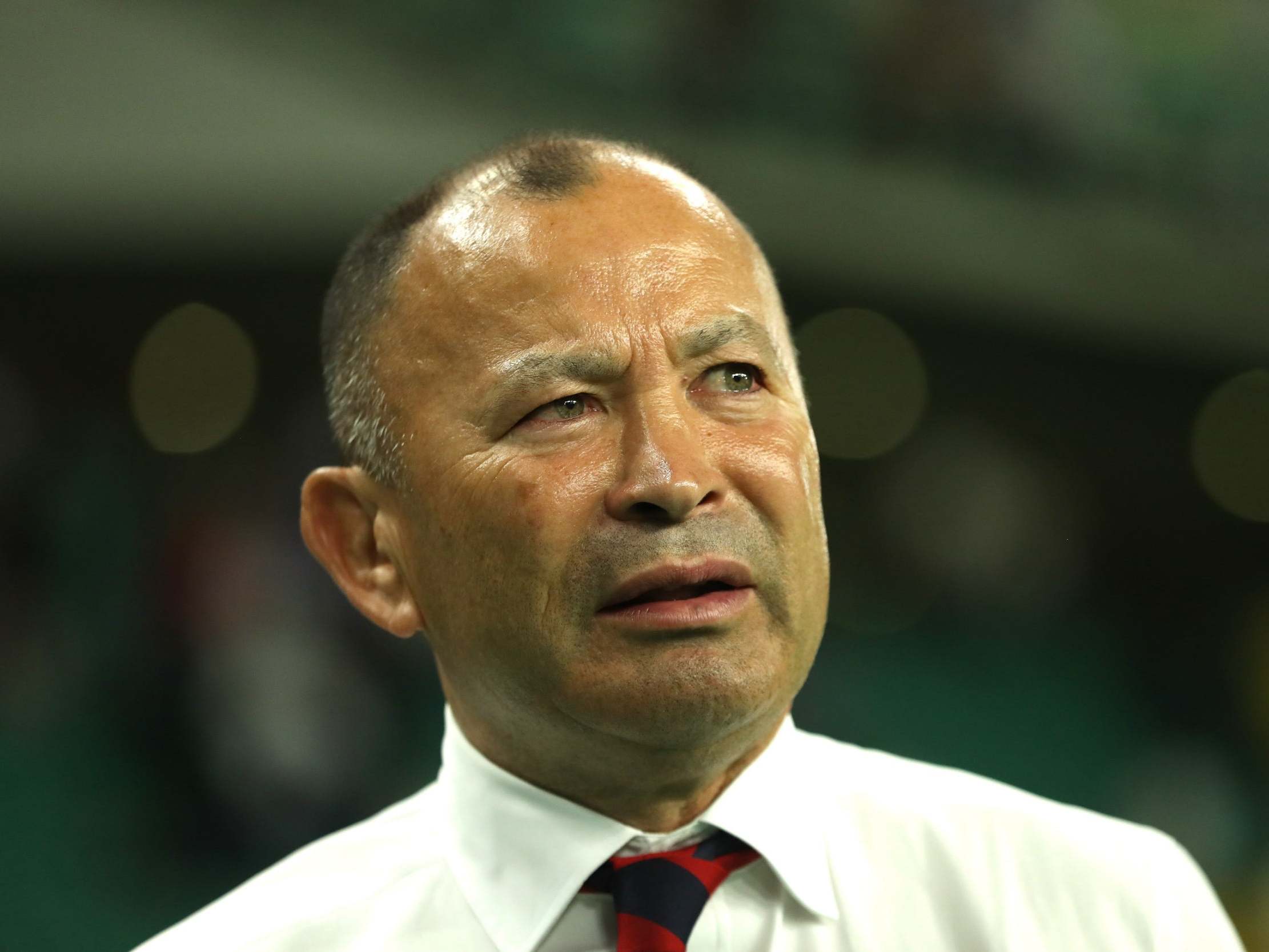 On the day that Michael Cheika resigned as Australia coach, Eddie Jones stressed that the thin lines between success and failure left him without sympathy towards his home nation after dumping them out of the Rugby World Cup.
Cheika announced that he will not seek an extension to his contract with the Wallabies, with Rugby Australia confirming his departure on Sunday afternoon fewer than 24 hours after their 40-16 quarter-final defeat against England.
Had things gone differently, it could have been Jones announcing his exit, and he bristled at the question of whether he should feel any commiseration for the team he used to coach.
We'll tell you what's true. You can form your own view.
From
15p
€0.18
$0.18
USD 0.27
a day, more exclusives, analysis and extras.
"It's not my job to be a sympathy person. My job is to coach England. I find that the most bizarre question, I really do," Jones said.
"I spoke to Michael. Of course he was heartbroken. One of us was going to be like that, weren't we? That's what it is, that's what happens now. If you win you are happy, if you lose you are bloody sad. But it's not the job of the winning coach to have sympathy for the losing coach, and it's not the job of the losing coach to be happy for the winning coach.
"We make a choice to take this job. If we had lost on Saturday, you guys would have been coming at me hard. You know that.
"Let's not get too emotional and silly about this … I'm not an Australian, I'm coaching England, I'm an England coach."
Instead of going home, England are preparing this week to take on New Zealand, the reigning back-to-back world champions who obliterated Ireland's hopes on Saturday in a 46-14 demolition.
"You always want to play the best and they are the best – no one can dispute that," Jones added. "If you want to be the best in the world you have to beat the best. For the players and coaches this is the best week of their lives and you have to enjoy it and make sure you focus on yourself and work to get better.
"NZ are a great team with a great coach and a great captain but like any team they are beatable and there are ways to beat them, and we will be investigating every possible way of how we beat them this week.
"If you look at their record I don't think there's a team that comes close to them for sustainability. Since the last World Cup, I think they've won nearly 90 per cent of their Tests. Name me another team in the world that plays at the absolute top level that wins 90 per cent of their games?
"They are playing in the toughest competition in the world against the best all the time. I just admire them. To do what they do from a small country is incredible, it's an example of what you can do. People are raving about Japan at the moment and it's fantastic but you look at what New Zealand have done with 4m people. They produce this rugby team that has a 90 per cent winning record. 90 per cent? You have to admire them. But then the challenge is to beat them."
Ireland went into Saturday's quarter-final full of confidence that they could cause an upset, having beaten New Zealand twice in their last three meetings, but found themselves 22-0 down by half-time and 34-0 down before scoring their first point, having seen their game plan completely dismantled by the All Blacks.
"I think what happens is you become part of the show," Jones said. "I thought that happened a bit last night. Ireland really got stuck in when the game was lost. Against any of the best teams, you have to go hard from the start. That's going to be important for us."
England have no further injury concerns coming out of the match, although Jonny May will be closely monitored this week after injuring his hamstring against Australia and Jack Nowell will have to prove his fitness Tuesday if he is to stand any chance of featuring due to a similar issue.