Brexit: Boris Johnson will U-turn on refusal to extend transition period, says EU official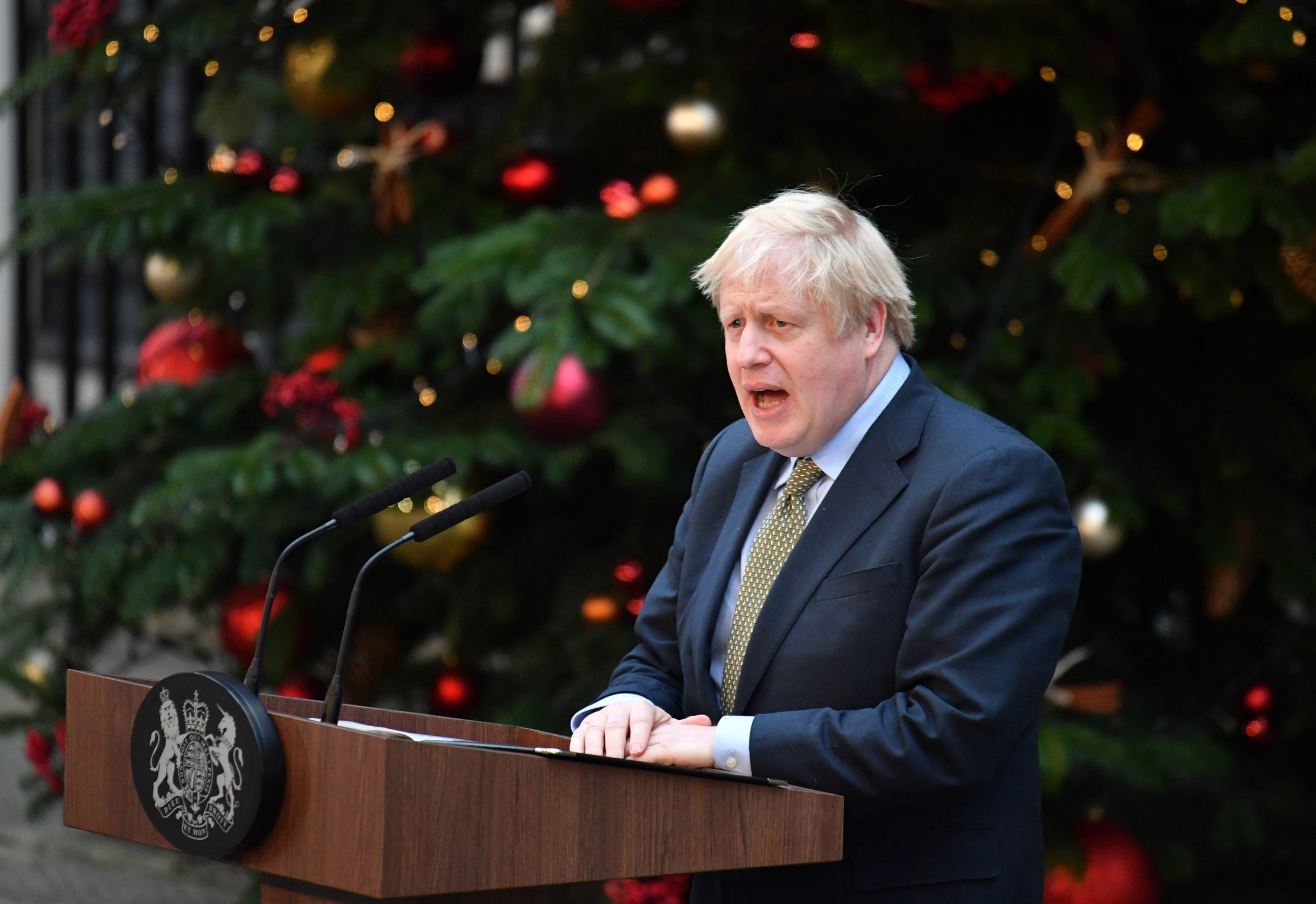 A senior EU figure says Boris Johnson will be forced to U-turn on his refusal to extend the post-Brexit transition period beyond the end of 2020, branding it a "stunt".
Phil Hogan, the trade commissioner, warned the prime minister his "have our cake and eat it" rhetoric would be exposed as false once the hard reality of the negotiations bites in the new year.
And he said the British people were still being shielded from the significant economic damage to come from pulling out of the single market and customs union.
Download the new Indpendent Premium app
Sharing the full story, not just the headlines
"This move still baffles me because the full consequences of that decision are still not understood in the UK," Mr Hogan said. "Why trade a Rolls-Royce for a second-hand saloon?"
The jibes set the scene for the punishing talks to come after the UK formally leaves the EU on 31 January – but with the crucial future trading relationship undecided.
Mr Johnson has toughened his stance against an extension to the transition – during which trade will continue uninterrupted – by planning to make it illegal for the government to agree one.
A clause has been inserted into the Withdrawal Agreement Bill, which MPs will debate next week, and is certain to pass given the huge Conservative majority following the election victory.
The move has been criticised as reckless, putting a no-deal Brexit firmly on the table in just a year's time with the threat of crashing onto inferior World Trade Organisation terms.
But Mr Hogan, interviewed by the Irish Times, said: "In the past, we saw the way the prime minister promised to die in the ditch rather than extend the deadline for Brexit, only for him to do just that.
"I don't believe prime minister Johnson will die in the ditch over the timeline for the future relationship either."
Describing the no-extension clause as "very odd indeed", Mr Hogan added: "From our point of view it is important that we move from stunt to substance. It would be helpful if the focus was on content rather than timetables."
The commissioner, who is Irish, also criticised "the false notion that it is possible to make a clean-break Brexit while retaining all the benefits of EU membership".
"Now that the political deadlock at Westminster is broken the next phase of Brexit needs to be based on realism and hard facts," he said.
"Any 'having our cake and eat it' rhetoric will not fly. Both sides need to proceed calmly and coherently."
The government has refused to carry out an economic assessment of Mr Johnson's Brexit proposals, amid independent warnings they will deliver a multibillion hit to the UK.
Mr Hogan said there was no doubt Britain would be worse off, once there were "two markets not a single market".
He added: "We have to re-erect barriers to trade that EU membership has abolished, not because we choose to do so, but because the UK chooses to do so."